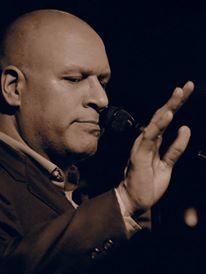 Derek Hines
Derek Hines has been delighting audiences with his voice for several years. The musical idiom of choice is jazz, and Hines can swing with the best of them. Firmly rooted in the standards Hines has carved out a reputation as being a gifted and thoughtful interpreter.
Raised in the rolling hills of Perth County Hines demonstrated a warmth and understanding for music at an early age. Wise beyond his years, it is evident that Hines has an old musical soul.
In January of 2000 Hines set sail with Carnival Cruise Lines, performing nightly his education was the bandstand. His travels allowed him the freedom to discover his voice. Upon his return in late 2004 it was clear he had chosen the correct path, some 400 songs in his book, the road served him well.
Highlights of his career include performances with Freddy Cole, and 70's television great John Davidson. Most memorable for Hines was an impromptu performance with Harry Belafonte. Hines is also President of the indie Canadian jazz label PJC Records.
Whether leading a trio or his 18-piece big band, Hines has a rare gift. His ability to connect with audiences makes him a sought performer; and has earned the respect of his musical peers and critics alike.
Hines now calls Kitchener Waterloo home. He performs regularly to packed house at Waterloo's Jazz Room. And plans a winter tour in support of his new recording.
01 Just a Closer Walk with Thee.mp3
06 How Great Thou Art.mp3